Blinds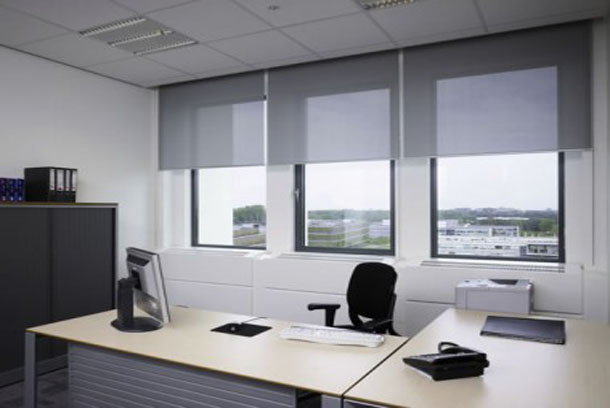 One of the most common window treatments you will find are blinds. They are incredibly versatile and are available in a wide range of styles and colours to suit a multitude of home decors. If you feel disturbed by the morning sunshine beaming through your windows and wish you could only let in a certain amount of light, vertical and venetian blinds have fully adjustable slats allowing just the right amount of light into your home.
Our wide range of roller blinds and roman blinds will fit discreetly within your window frame and there's nothing stopping you using these kinds of window treatments throughout your home for kitchen blinds, conservatory blinds and even as bathroom blinds as they are so adaptable for all kinds of windows.
Window blinds offer as much privacy as curtains and also have similar qualities. If you struggle to sleep at night due to outside light shining through your windows try hanging our blackout blinds as they restrict the light coming through. Our nursery blackout blinds are also perfect for babies rooms as they reduce noise and have thermal qualities – perfect for helping little ones relax. Kids blinds are available in so many styles and colors and can create a real focal point in a nursery or playroom.
For general information about these kinds of window dressings see our buying guides and if you are concerned about installing and safety see our expert advice guide.
Wall Paper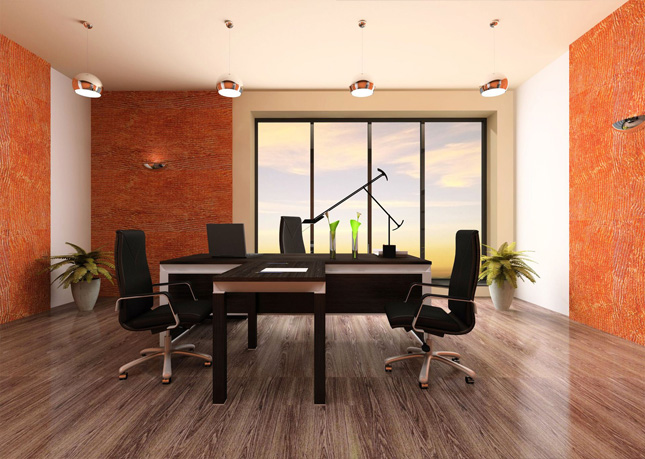 Paper:
Wallpapers printed on paper are not as common as in previous years, but are still present in the marketplace. Paper wallpapers are environmentally friendly and showcase flat inks and designs very nicely, but due to the delicate nature of paper, these wallpapers have proven to tear easily during the removal process.
Solid sheet vinyl:
Solid Sheet Vinyl wallpapers are printed on a 100% vinyl material and are commonly embossed to give them a luxurious textural effect. These wallpapers are quite durable and are usually scrubbable, making them easy to clean and maintain. They are also peelable which means the wallpaper will peel off the wall easily, leaving some of the backing on the wall, which can typically be removed with soap and water or in some cases a wallpaper removal solution may be necessary.
Wooden Flooring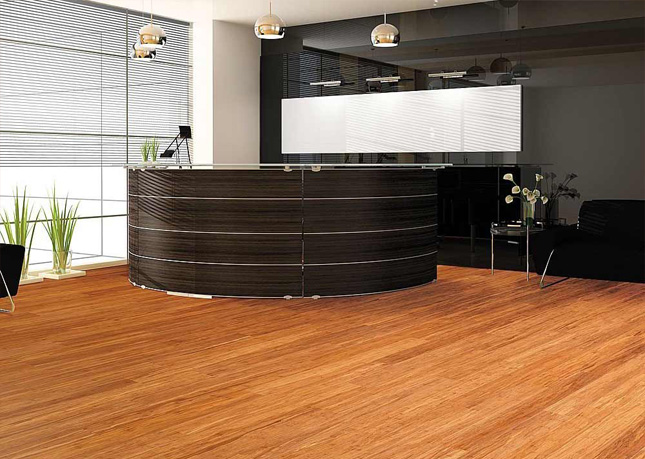 Wood flooring is any product manufactured from timber that is designed for use as flooring, either structural or aesthetic. Wood is a common choice as a flooring material due to its environmental profile, durability, and restorability. Bamboo flooring is often considered a form of wood flooring, although it is made from a grass (bamboo) rather than a timber.
Vinyl Flooring
Vinyl flooring is defined as either resilient vinyl sheet flooring or resilient vinyl tile flooring . Vinyl sheet floor-covering is generally available in either 6 ft (1.83 m) or 12 ft (3.66 m) widths and vinyl tiles are generally 12 x 12 in (30.48 x 30.48 cm). Sheet goods are generally retailed with no sticky backing. Thus, adhesives need to be purchased to adhere the flooring to underlayment. Vinyl tiles may be purchased dry or with a pressure-sensitive glue backing protected by a paper covering that must be removed by the installer.
Vinyl sheet flooring, particularly, varies in thickness and in manner decorated. Thinner sheet vinyl is 10-15 mils (mils are a thousandths of an inch) in thickness as opposed to longer wearing sheet vinyl (which is also more expensive) that may be 25-30 mils thick. Patterns may be printed with a rotary press (called rotogravure printing) or with large plates engraved intaglio with the design engraved below the surface of the metal. Both printing methods impress a pattern on top of the gel layer of foam and underneath the wear layer, rendering a relatively durable pattern.
Carpet
A carpet is a textile floor covering consisting of an upper layer of "pile" attached to a backing. The pile is generally either made from wool or a man made fiber such as polypropylene, nylon or polyester and usually consists of twisted tufts which are often heat-treated to maintain their structure.
Eco soft engages in manufacturing carpets of superior & medium grade carpets. ECOSOFT is the first manufacturer of commercial cushion backing carpet tiles and soft bitumen backings (Eco Backing), which are applied in Corporate offices, public places with high traffic areas such as Airports, office buildings, , Auditoriums etc. The advantages of carpet tiles include longer life due to higher quality of the product, lower maintenance costs, quicker installation and better looking product . We offer a wide range of carpet tiles that can be imported within no time . Large range of designs is available from various color suites your interior need.
Awnings
We are offering a comprehensive range of Awnings that includes retractable awnings, window awnings, motorized retractable awnings, gazebo awnings, retractable window awnings and more and find application in households, offices, hotels, shops, factories and restaurants.
#mk-tabs-5c1f52279b3b7 .mk-tabs-tabs li.ui-tabs-active a, #mk-tabs-5c1f52279b3b7 .mk-tabs-panes, #mk-tabs-5c1f52279b3b7 .mk-fancy-title span{ background-color: #ffffff; }